Ciolino & Onstott
Ciolino & Onstott helps clients resolve legal issues relating to property, litigation, death, and dying. We believe our client's should receive excellent legal work and a high level of care. By being transparent and accessible, we make our clients' lives better.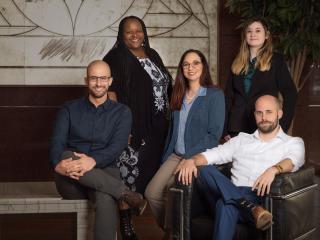 Succession Lawyers in New Orleans, LA
Cioliono & Onstott estate attorneys are conveniently located in New Orleans, near Metairie, Slidell, Covington, and Mandeville, LA.
Our Attorneys
Serving the greater New Orleans community since 2015
See what our clients are saying about us:
"These guys are real and not tv lawyers. They go the extra mile to make sure you are represented, counseled, and in the right position to win or defend your case."
"I don't know how I would have made it through my divorce without Max! I couldn't have chosen a better team to represent me. Everyone I encountered at Ciolino & Onstott was personable, professional, and efficient. Max was not only super knowledgeable about my case and law, but also extraordinarily empathetic about everything that I was going through. I found communication with Max excellent, as he was always easy to reach via phone, email, or text. I highly recommend Ciolino & Onstott for all of your legal needs."
See what our clients are saying about us:
"I was one of Mr.Onstott's earliest clients, and I will be forever in debt to him for his help. He guided me through what could've been turned into a life-ruining experience with great empathy and consideration. Through his brilliant work and resourcefulness, I was able to come out of it with the most ideal outcome possible. I recommend Mr. Onstott and his partners with my full confidence, and I thank them for their work!"
"Mr. Onstott represented me after I was hit by a car while riding my bike. He arranged prompt, quality medical care for me and saw to it that I will be reimbursed for my bike, medical bills, and my pain and suffering. He answered a wide array of questions for me regarding my case and was very thorough in his responses. I am very pleased with the attention he showed to me and the resolution of my case. I highly recommend him."
Here to guide you through the unknown
Please click the button below to get started with your free consultation.